Almond Cookies

These almond cookies, laden with almonds and rose water, are a light and refreshing treat after a heavy meal. They may be dusted with confectioners sugar or coated with slivered almonds. My mom always served these with mint tea as a gesture of hospitality to welcome guests. Makes 32 cookies.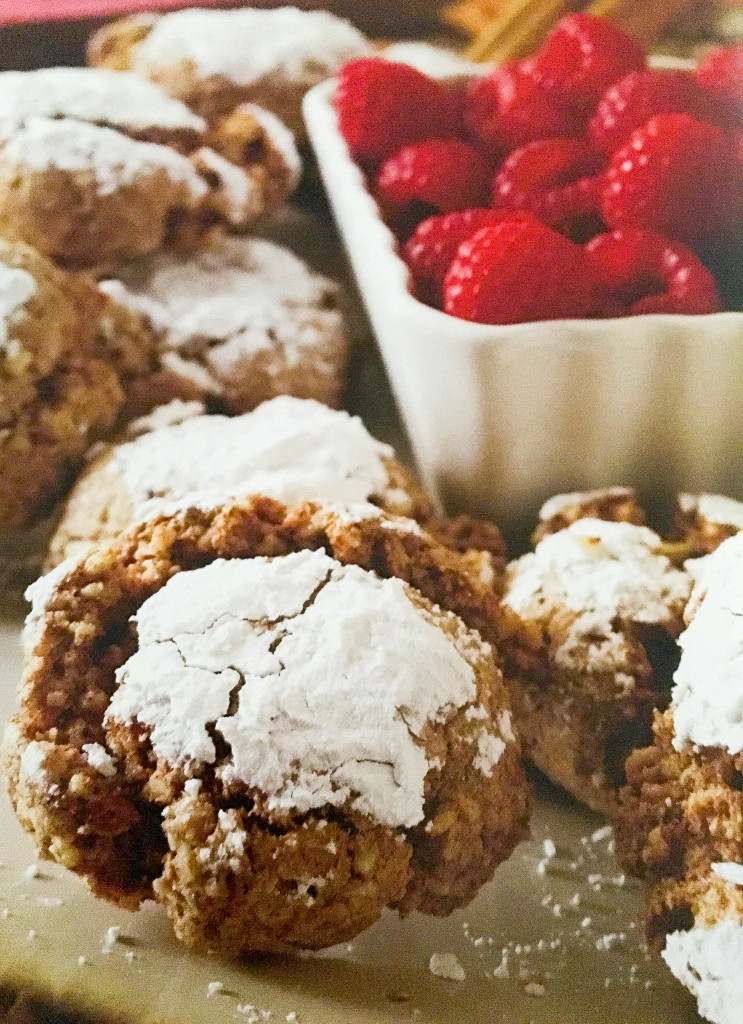 Ingredients:
– 2 cups ground almonds
– 2 1/2 teaspoons baking powder
– 1 tablespoon ground cinnamon
– 3 tablespoons rose water
– 1/2 teaspoon almond extract
– Zest of 1 orange
– 1 plus 1/2 cup confectioners sugar
– 1 egg, lightly beaten
Directions:
1. Preheat the oven to 350 degrees.
2. Mix the almonds, baking powder, cinnamon, rose water, almond extract, orange zest, and 1 cup of the confectioners sugar in a mixing bowl. Add the egg to the mixture and stir well until firm.
3. Pour the remaining 1/2 cup of the confectioners sugar into a shallow dish.
4. Wet your hands (to prevent the dough from sticking to your fingers) and make small balls about the size of walnuts, with the cookie dough. Using the palm of your hand, lightly press the balls into the dusting sugar and flatten gently. Place on a large nonstick baking tray with the sugared side facing up. Make sure the cookies are 1 inch apart to allow for spreading.
5. Place the baking tray on an oven rack in the middle of the oven and bake the cookies for 15 minutes. Remove from the oven and let the cookies cool for 10 to 12 minutes before removing them from the tray.
Enjoy!
© 2017 by Ruth Barnes, all rights reserved












by