Butternut Squash with Chickpeas

Every autumn, we loved romping through the fields on our farm, picking pumpkins and squashes. Butternut squash has always been one of my favorite, with its rich orange color and soft, buttery texture. Chickpeas, used widely in Moroccan cuisine, add a protein. This side dish pairs well with lamb, beef, or chicken.
Serves 4 to 6.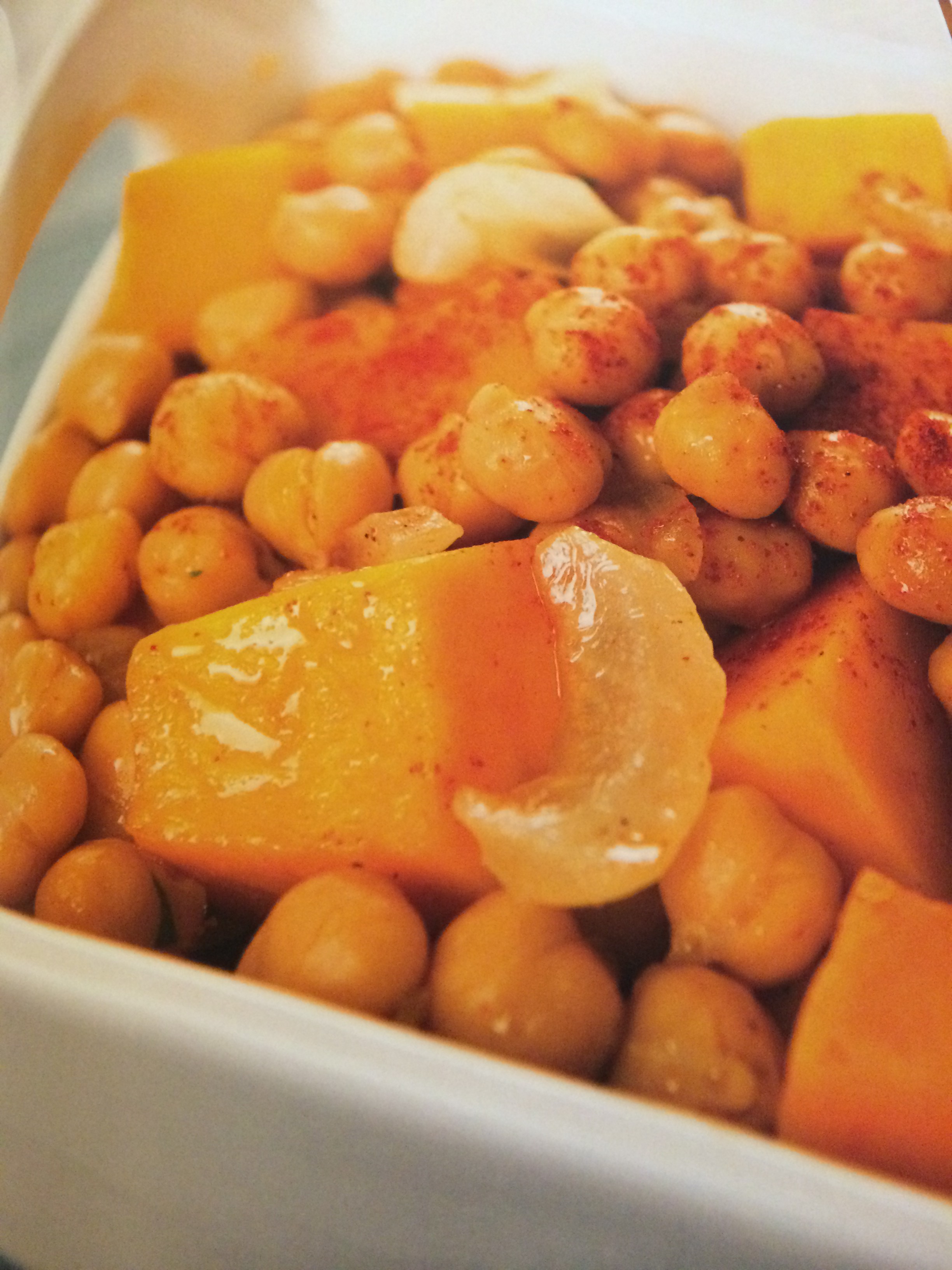 Ingredients:
– 2 tablespoons olive oil
– 1 large onion, chopped
– 1 small butternut squash, skin removed, seeded, and flesh cut into 1-inch cubes
– 1 teaspoon ground cinnamon
– 1/2 teaspoon salt
– 1/2 teaspoon pepper
– 1 (16-ounce) can chickpeas, washed and drained
– 2 cups chicken stock
Directions:
1. Heat the olive oil in a large skillet on medium heat and sauté the onion for 5 minutes or until translucent.
2. Add the squash, cinnamon, salt, pepper, and chickpeas.
3. Add the chicken stock, lower the heat, and simmer for 25 minutes. Taste and adjust seasoning if necessary. Serve warm.
Happy Cooking!
© 2017 by Ruth Barnes, all rights reserved












by