Butternut Squash Soup

Butternut squash is one of the hearty winter squashes that can be used for soups, salads, and other side dishes. This soup warms the heart on a late cold autumn day. It reminds me of growing up on the farm when my father and I would spend and afternoon harvesting these beauties.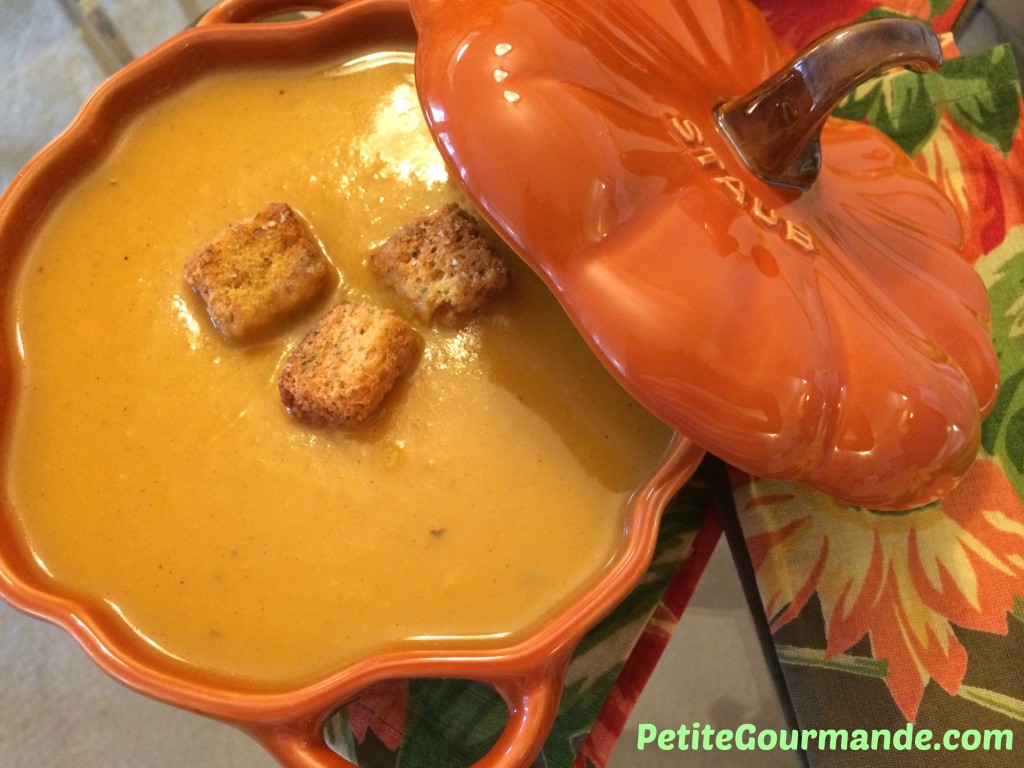 Ingredients:
4 pounds cubed fresh butternut squash (or two 32-oz packages pre-cut butternut squash)
3 shallots, chopped
1 tsp pumpkin pie spice
8 cups low sodium chicken stock
2 TB unsalted butter (for sautéing)
2 bay leaves
Salt and pepper to taste
Directions:
1. In saucepan or dutch oven, sauté shallots until translucent.
2. Add butternut squash and season with pumpkin pie spice, salt, and pepper.
3. Add chicken stock and bring to a boil. Lower heat and let simmer for 40 minutes.
4. Taste and adjust seasonings if necessary.
5. Remove from heat and allow to cool until lukewarm. Discard bay leaves.
6. Puree in blender until smooth.
7. Return to pot and continue to simmer for 10 minutes on low heat. Serve with crusty croutons. Enjoy!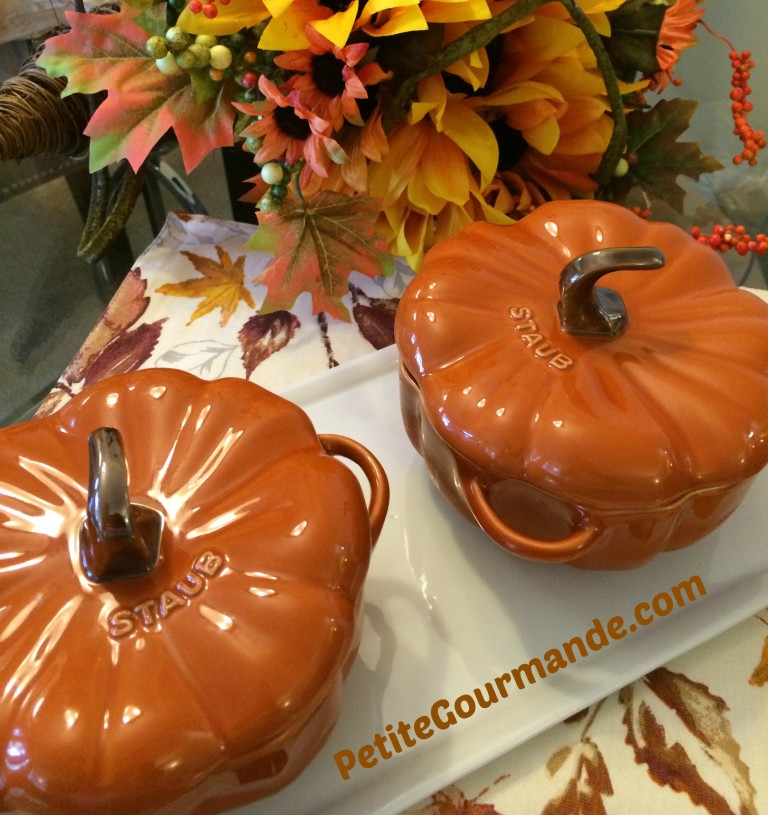 Enjoy!
The Petite Gourmande
© 2017 by Ruth Barnes, all rights reserved












by