Coconut Macaroons

These macaroons are the perfect sweet treat for your Fall afternoon… and only take 20 minutes to bake!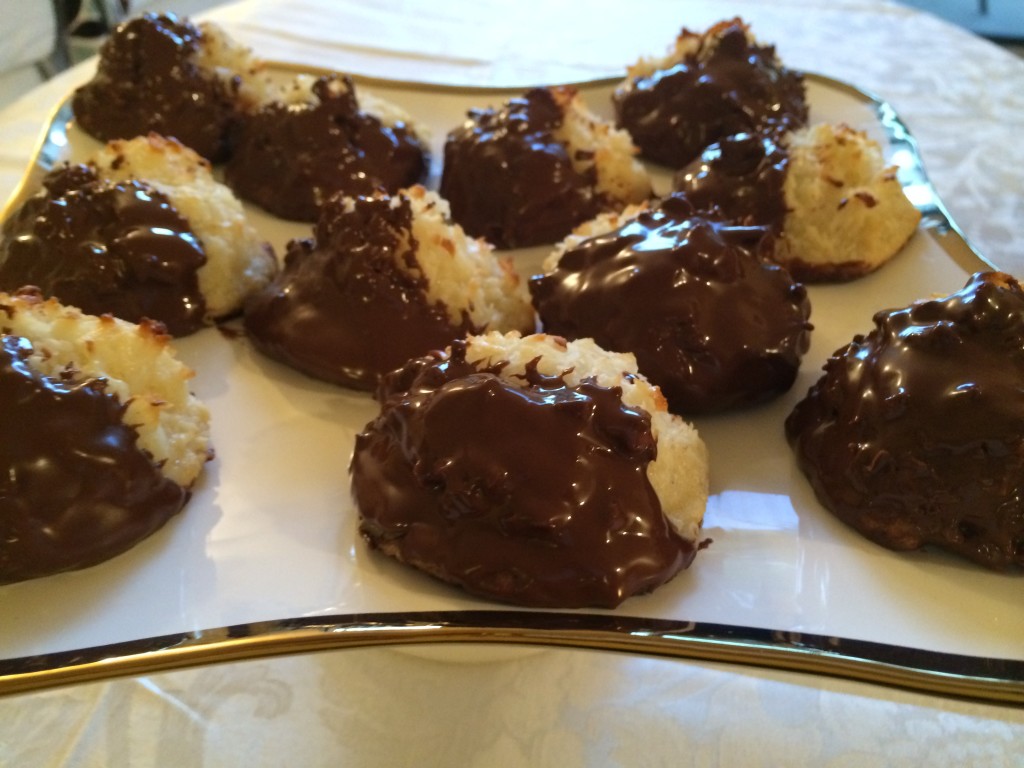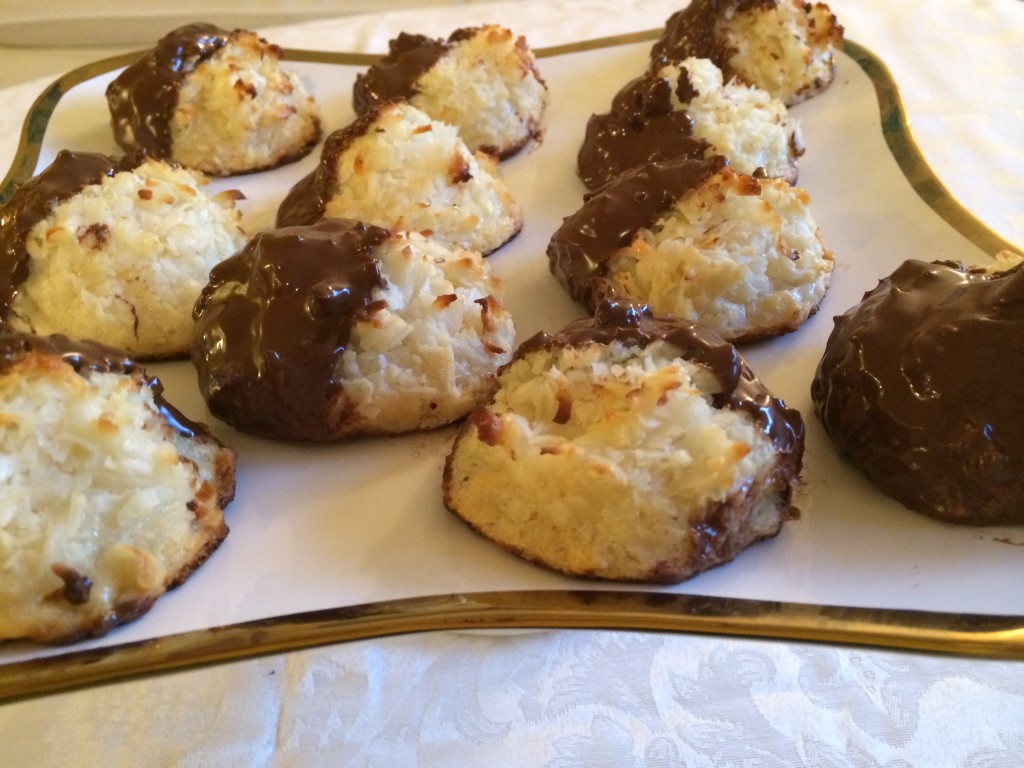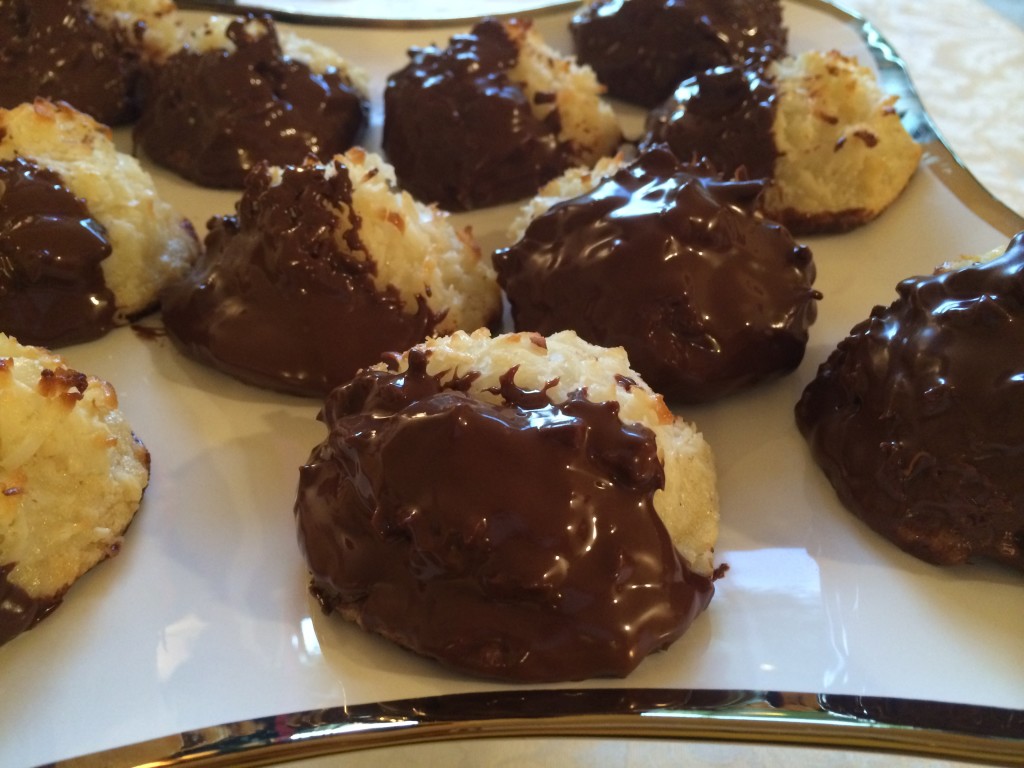 Coconut Macaroons
Makes 18 Macaroons
Ingredients:
1 – 14 oz shredded sweetened coconut
1-14 oz can sweetened condensed milk
3 egg whites
1/4 teaspoon of salt
2 teaspoon vanilla
2- 7 oz tub of dipping chocolate
medium sized melon scoop
Directions:
Preheat the oven to 325 degrees
1. Combine the coconut, condensed milk, vanilla and salt in a large mixing bowl.  mix until well combined.
2. In an electric mixer, with whisk attachment, beat the egg whites until stiff peaks form.
3. Fold the egg whites into the coconut mixture.
4. Line a baking sheet with parchment paper, and using your scoop drop a dollop of coconut mixture onto the sheet, 1 1/2 inches apart.
5. Place on the center rack of the oven and bake for 15-20 minutes until golden.
6. Let the macaroons cool and then move them onto a wire rack.
7. Melt the chocolate according to the instructions.
8. Dip each macaroon into the chocolate, half way and put on a tray.  Place in the refrigerator for 5-10 minutes to allow the chocolate to set.
Serve with my mint tea:   http://www.ruthsinternationalkitchen.com/mint-tea   And Enjoy!
Happy Baking,
-The Petite Gourmande
2017 by Ruth Barnes, all rights reserved












by