Frittata with Green Peas, Carrots, and Onions

This frittata is essentially a combination of an omelet and a quiche that can be served for breakfast, lunch, or dinner. The Moroccan version is cooked on both sides, giving a nice brown crust to the frittata.
Serves 4 to 6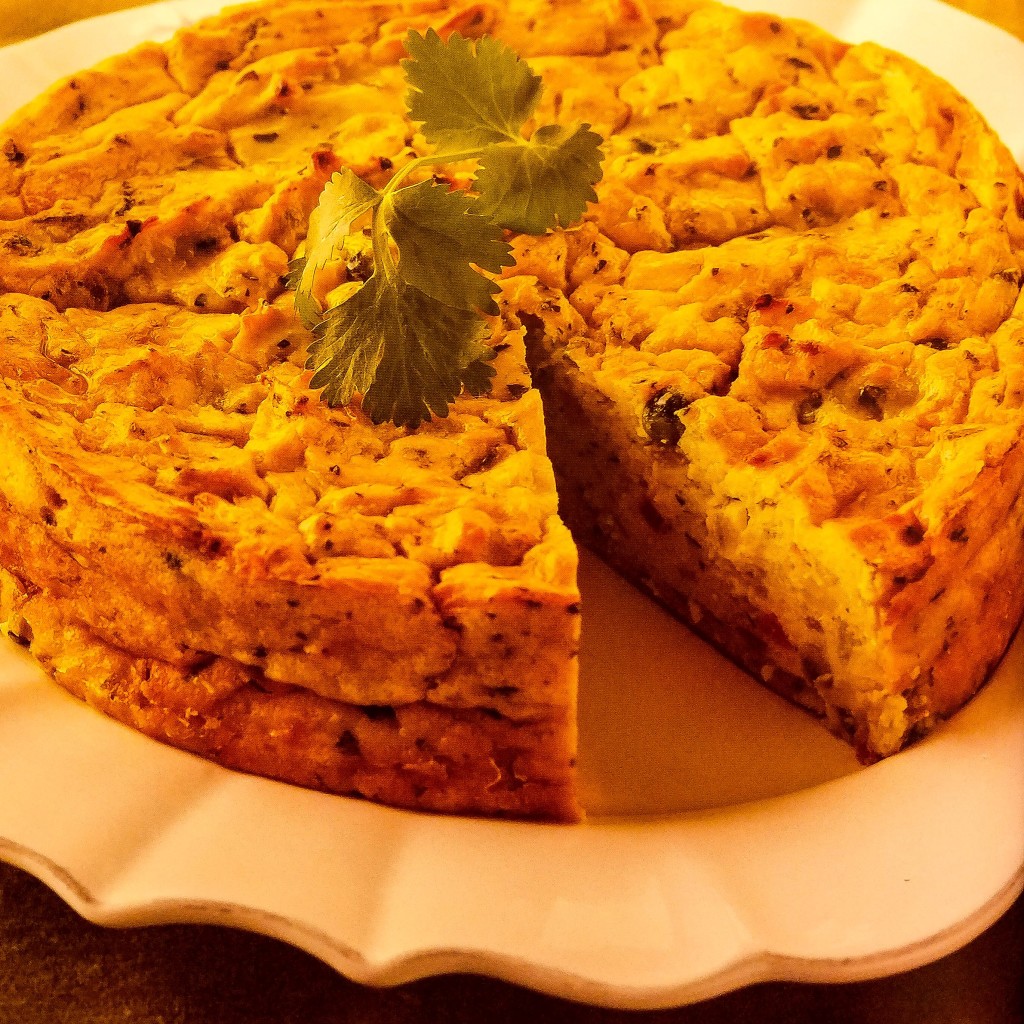 Ingredients
6 medium russet potatoes
1 medium onion
1/2 bunch cilantro
6 eggs
1/2 teaspoon turmeric
1/2 cup green peas, thawed if previously frozen
1 medium carrot, diced
1 teaspoon salt
1/2 teaspoon pepper
1/4 cup olive oil
Directions
1. Peel the potatoes and boil until tender. Drain and cool.
2. Mash the potatoes with a fork until there are no lumps.
3. Chop the onion and cilantro.
4. In a mixing bowl, beat the eggs and add the potatoes, turmeric, onion, peas, carrots, cilantro, salt, and pepper. Mix thoroughly.
5. Heat the olive oil in a 9-inch nonstick frittata pan (or medium frying pan) on medium heat. Then add the egg and potatoes mixture.
6. Cook for 15 minutes. Carefully turn the frittata over (to avoid oil spillage) and cook for an additional 15 minutes (adding more oil of needed) or until it is firm to the fork.
7. Remove from the pan. Slice and arrange on a serving plate.
Happy Cooking!
The Petite Gourmande
© 2017 by Ruth Barnes, all rights reserved












by