Greek Salad

This refreshing Greek salad comes from the typical greek cuisine. It is made with Feta cheese, olives, and oregano. It is definitely one of my favorites salads since it can be used as a side dish or for dinner or lunch.
Serves 8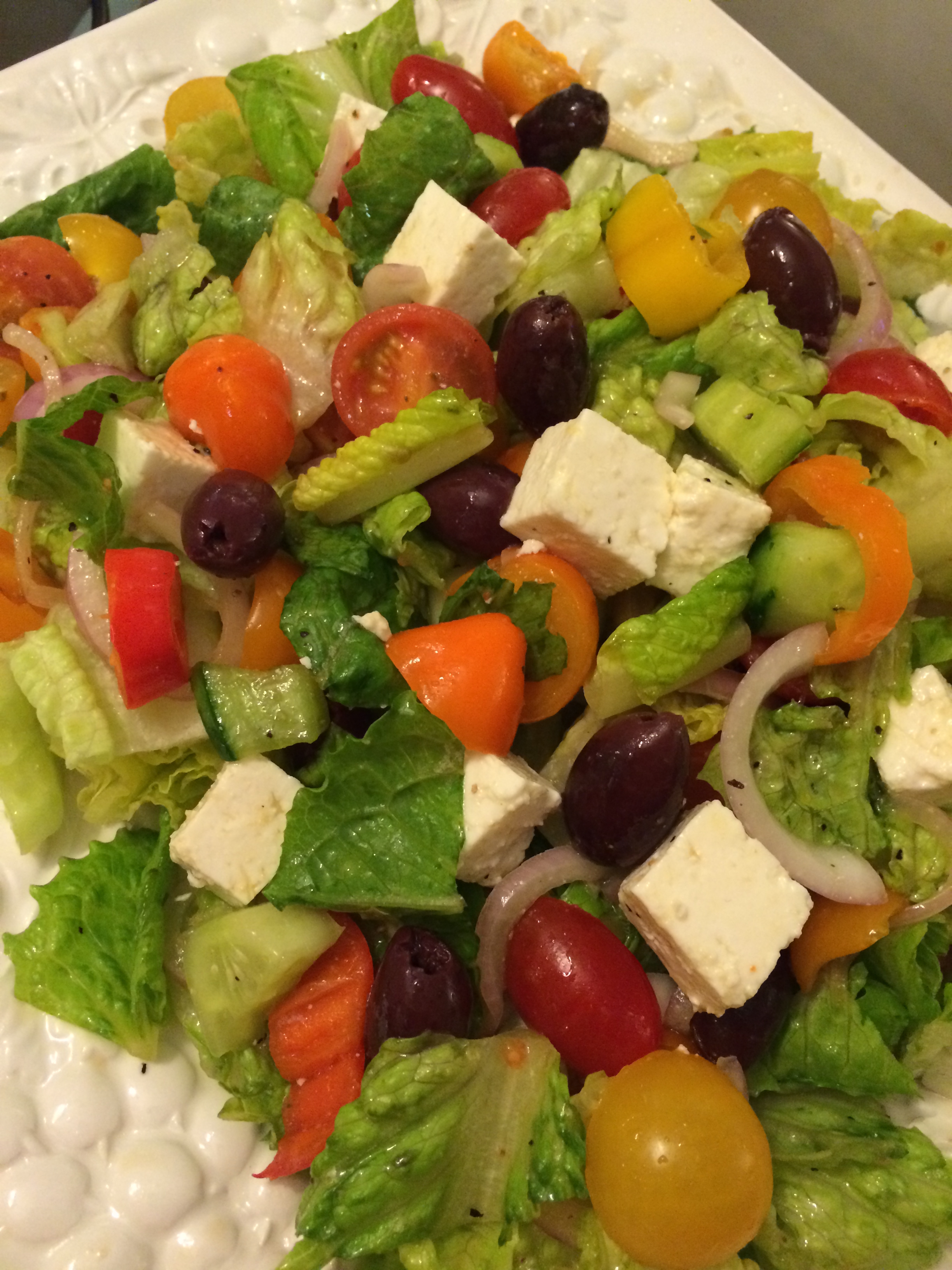 Ingredients:
– 2 heads of Romaine Lettuce, washed and chopped
– 1 large cucumber, peeled and sliced 1/4 inch thick
– 1 box of cherry tomatoes (or heirloom tomatoes if in season)
– 1 red onion, sliced thinly
– 2 cups of cubed Feta cheese
– 1 red bell pepper, diced
– 1 yellow bell pepper, diced
– 1 cup of pitted Kalamata Olives
For the dressing:
– 1/2 cup of olive oil
– Juice of 1/2 a lemon
– 3 garlic cloves, diced
– 3 tablespoons of red wine vinegar
– 1/2 a teaspoon of dried oregano
– salt and pepper
Directions:
1. In a large bowl, combine lettuce, tomatoes, cucumbers, red onion, and bell peppers.
2. Add Feta cheese and olives to the salad mixture
3. In a small mixing bowl, combine olive oil, red wine vinegar, garlic, lemon juice, oregano, salt and pepper. Mix well.
4. Pour over your salad and gently mix.
5. Chill in refrigerator for 15 minutes before serving.
Happy Cooking
© 2017 by Ruth Barnes, all rights reserved












by