Grilled Artichoke with Aioli Dip

Artichoke is a unique vegetable that is very versatile. It can be grilled, boiled, or stuffed and served in many ways. Aioli is a classic pairing with artichokes and a real culinary staple.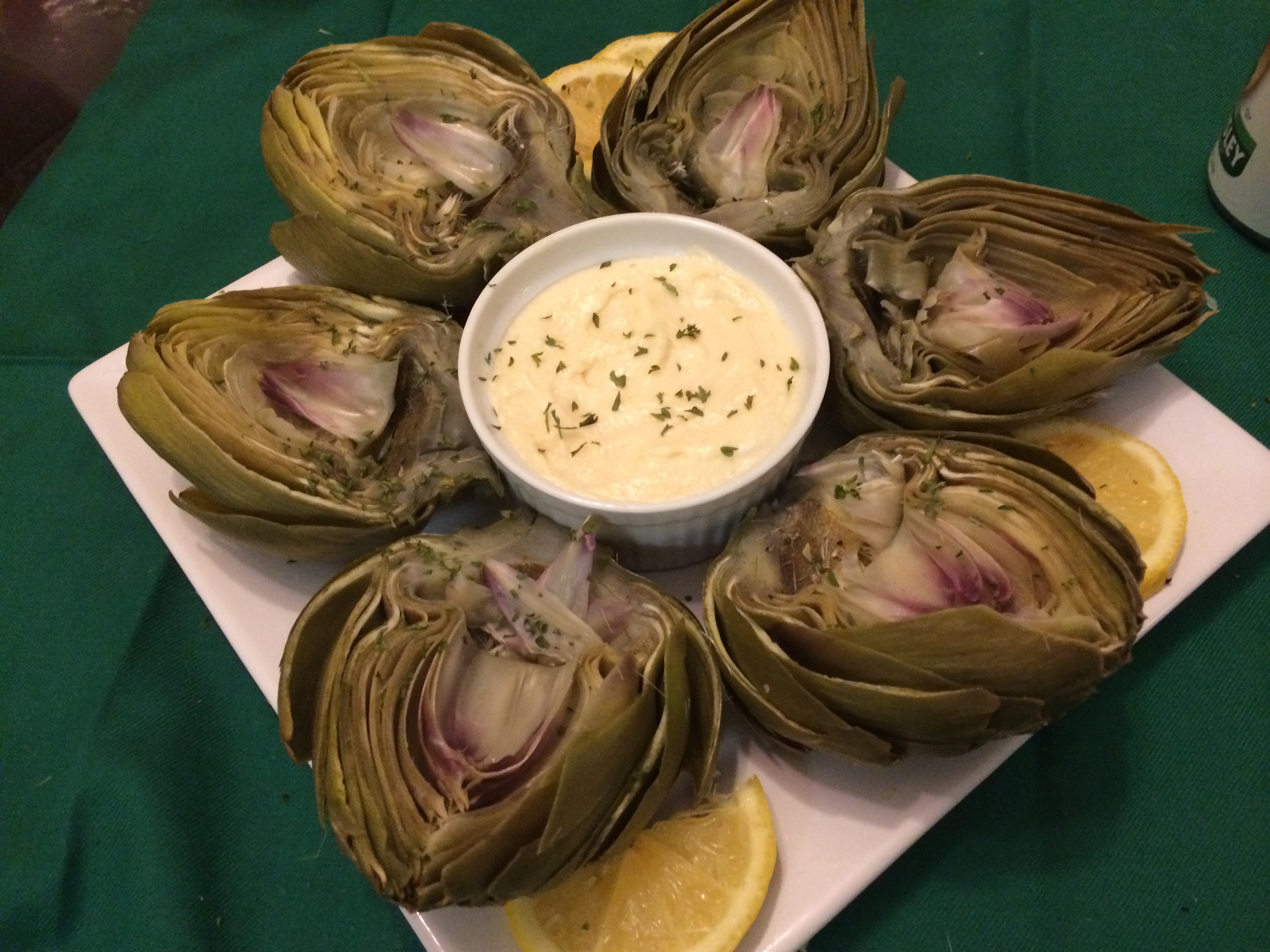 Ingredients:
– 4 artichokes
– 2 large lemons
– 3 tablespoons of olive oil
– salt and pepper to taste
Directions:
1.  Rinse the artichoke and cut into halves.
2.  With a large spoon remove the choke and discard.
3.  Trim the stem or remove (optional).
4.  In a large pot add artichokes, two lemon halves, and water and bring to boil for 20 minutes until artichokes are tender.
5.  Preheat the grill on medium – high.
6.  Remove the artichokes from the boiling water.
7.  Brush them with olive oil.
8.  Sprinkle with salt and pepper to taste.
9.  Place artichokes on grill and cook for 5-6 minutes on each side.
10. Remove and place on serving platter.
11. Sprinkle parsley and serve with aioli and lemon slices.
Aioli  Dip
Ingredients:
– 1 cup of mayonnaise
– 4 clove minced garlic
– 2 table lemon juice
– 1 Teaspoon chopped parsley
– Salt and pepper to taste
Directions:
1.  In a mixing bowl, add all the ingredients and mix well.
2.  Place in a small ramequin and serve with artichokes.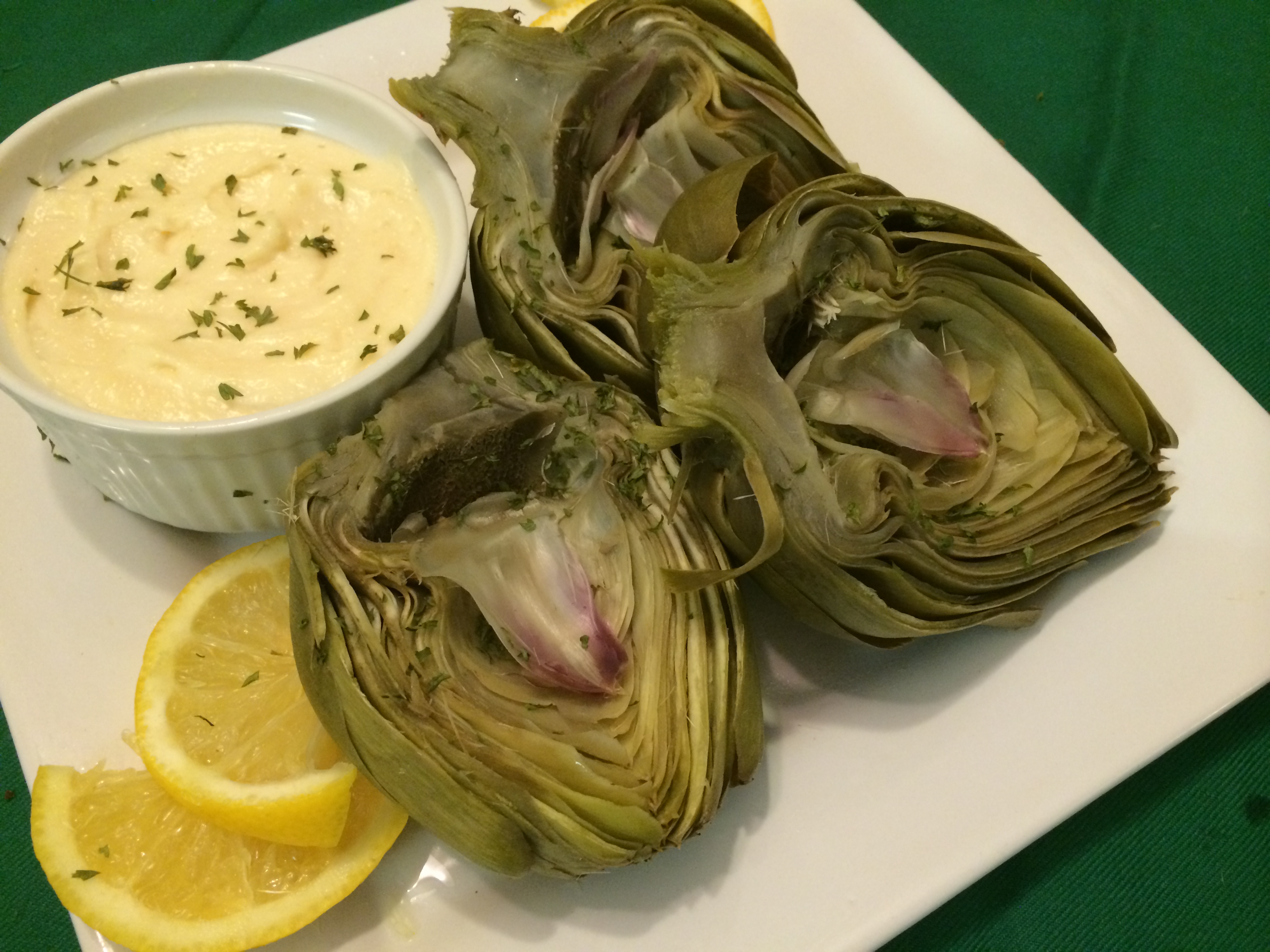 Happy Cooking!
The Petite Gourmande
© 2017 by Ruth Barnes, all rights reserved












by