Moroccan Ribs with Prunes and Apricots

Short ribs are cooked in every cuisine and in so many different ways.
This recipe has a little Moroccan twist to it with honey and dried fruits.
Serves 4-6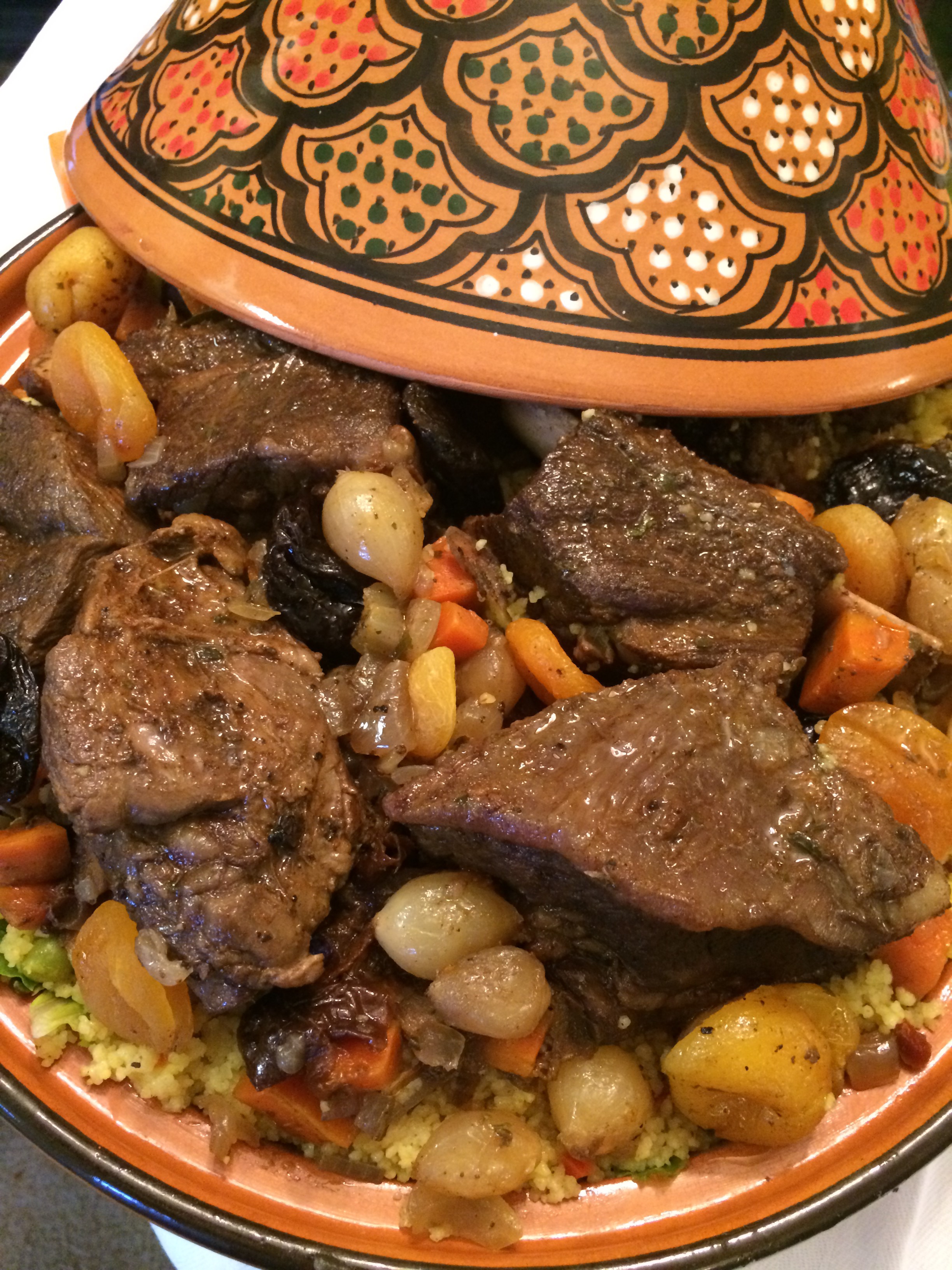 Ingredients:
– 5 pounds of short ribs
– 1 large onion, chopped
– 2 carrots, chopped
– 1 cup dried apricots
– 1 cup dried prunes
– 4 garlic gloves, minced
– 3 cups low sodium beef stock (if needed add more)
– 1 cup of dry red wine
– 4 tablespoons olive oil
– 3 tablespoons of honey
– 2 tablespoons of cinnamon
– 1 teaspoon of ginger
– 1 teaspoon coriander
– 1 teaspoon of ground cumin
– 1 teaspoon baharat spice
– 1 tablespoon paprika
– salt and pepper to taste
Directions:
1. Preheat the oven at 350.
2. In a small mixing bowl, combine cinnamon, ginger, coriander, ground cumin, baharat spice, and paprika. Mix well.
3. Sprinkle salt and pepper on the meat and rub the spice mixture on each piece.
4. In a Dutch oven, heat the olive oil on a medium heat and brown the ribs in batches on all sides
5. Remove the ribs and set aside.
6. Add onion, carrots and garlic to the same Dutch oven and sauté until semi-soft.
7. Carefully deglaze with wine and with a wooden spoon, scrape the brown bits from the bottom of the pot.
8. Put the ribs back in the pot and add apricots, prunes, honey and beef stock.
9. Cover and place in the oven and bake from 2 to 2 and a half hours till meat it tender to fork.
10. Serve with couscous.
Enjoy!
The Petite Gourmande
© 2017 by Ruth Barnes, all rights reserved












by