Poached Quince with Cinnamon and Honey

Quince is one of my favorite Autumn delights. It's a member of the apple and pear family, and it tastes almost like a pear. It has to be cooked to be eaten, and I love preparing it with honey, cinnamon, and sugar. Despite its simple recipe, the outcome is delicious! I love it for dessert, and also with something savory, like duck. It makes for a beautiful side dish to any meal, or a fantastic dessert that's not fussy or complicated.
I love mini cocottes, and I would cook everything in them if I could! Of course you don't have to serve them this way, but the color enhances the beauty of the dish.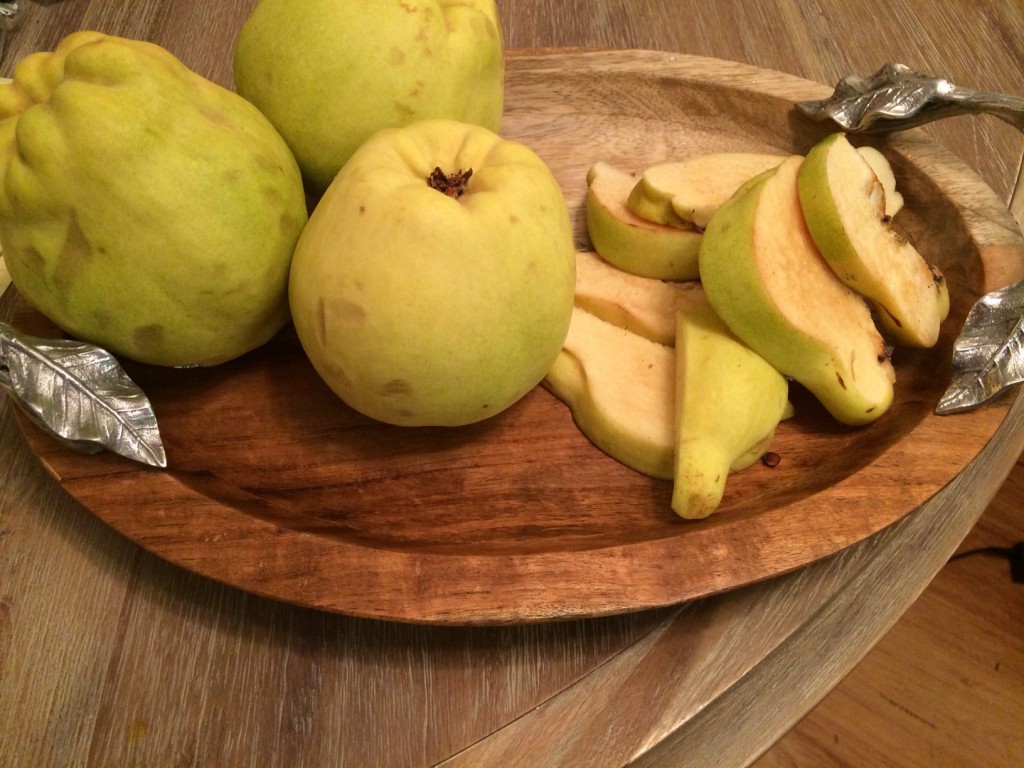 Here's what you'll need to make it:
*3 large quinces
*1/2 cup granulated sugar
*1/2 cup runny honey
*1 1/2 cups water
*2 teaspoons ground, sweet cinnamon
*1/2 cup pomegranate seeds (for garnish)
Directions:
1. Start by cutting the quinces into halves. Remove the core and seeds.
2. Then, cut them into quarters, then eighths. (If you plan to serve them in small dishes like I did, cut them into bite-sized pieces. Otherwise, keep them in eighths).
3. Place the quince slices in a large saucepan and add the sugar and water, and bring the water to a boil.
4. Lower the heat and simmer for 25-30 minutes until the quince turns slightly pink soft and that sauce has reduced by half.
5. Add the honey and the cinnamon and cook for 10-15 more minutes until the sauce thickens and turns to a light amber color.
6. Remove the quince from the heat, and place them on a serving platter.
7. Sprinkle with the pomegranate seeds for a touch of color and a burst of flavor.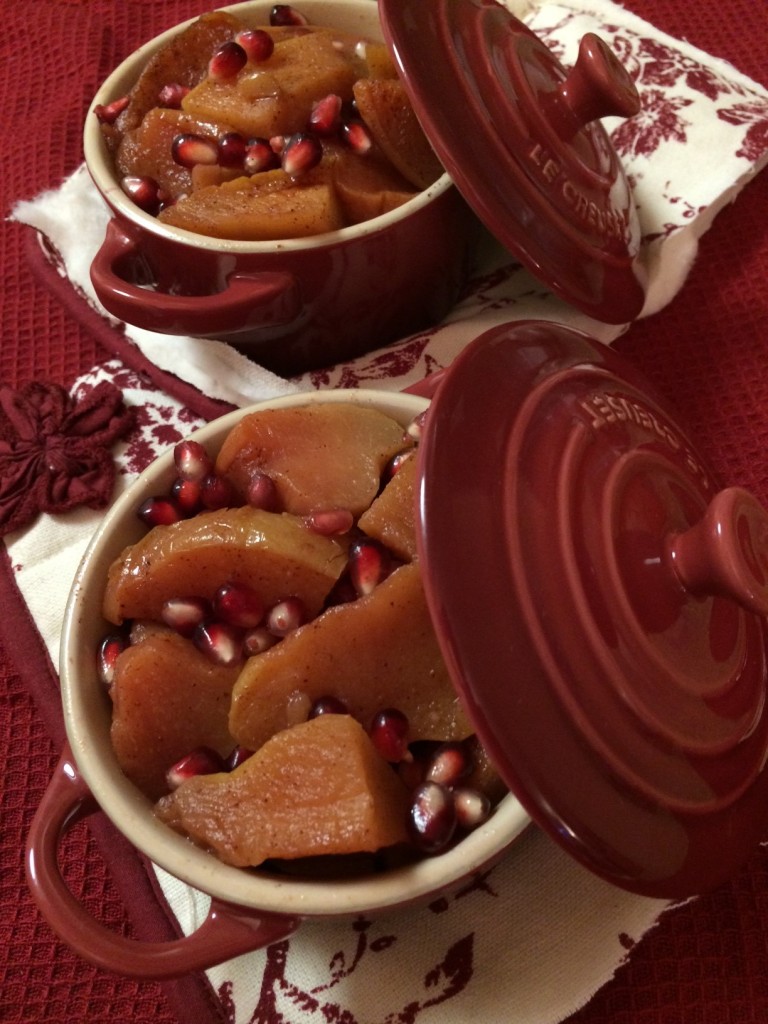 Bon appetite, my fellow gourmands!
And I'd like to wish a Happy Rosh Hashanah or Happy New Year to everyone who celebrates!
© 2017 by Ruth Barnes, all rights reserved












by