Pumpkin Roll

This roulade-style dessert is reminiscent of fall's most classic flavors. It can be made with regular cream cheese or pumpkin. Both ways are equally delicious and I alternate on the cream cheese as my husband prefers the pumpkin and my daughter prefers the regular cream cheese. My own personal favorite uses hazelnuts. Serves 16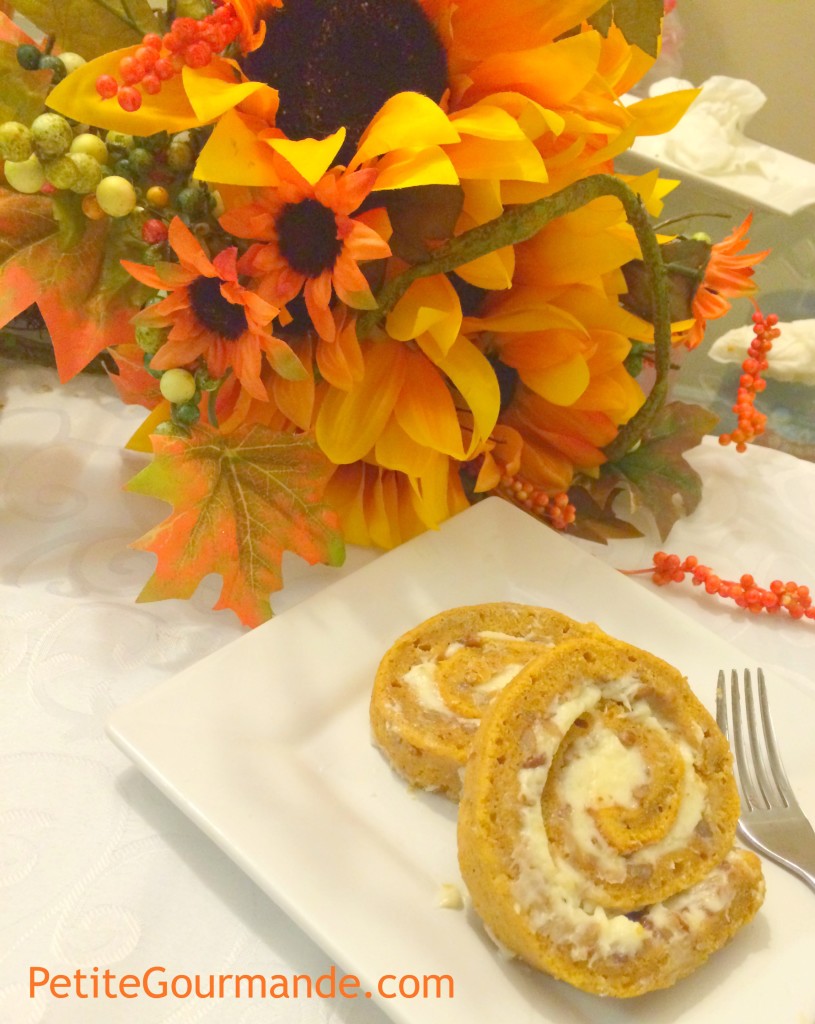 Ingredients
For the Cake
¾ cup all purpose flour
1 tsp baking powder
1 tsp pumpkin pie spice
1 tsp cinnamon
½ tsp ground ginger
¾ cup sugar
¼ tsp salt
For the filling
¾ cup pumpkin puree
3 large eggs
½ tsp orange extract
1½ cups finely chopped walnuts (or roasted hazelnuts)
¾ cup confectioners sugar, plus more for dusting
8-oz whipped cream cheese (or pumpkin spice cream cheese)
3 TB unsalted butter, softened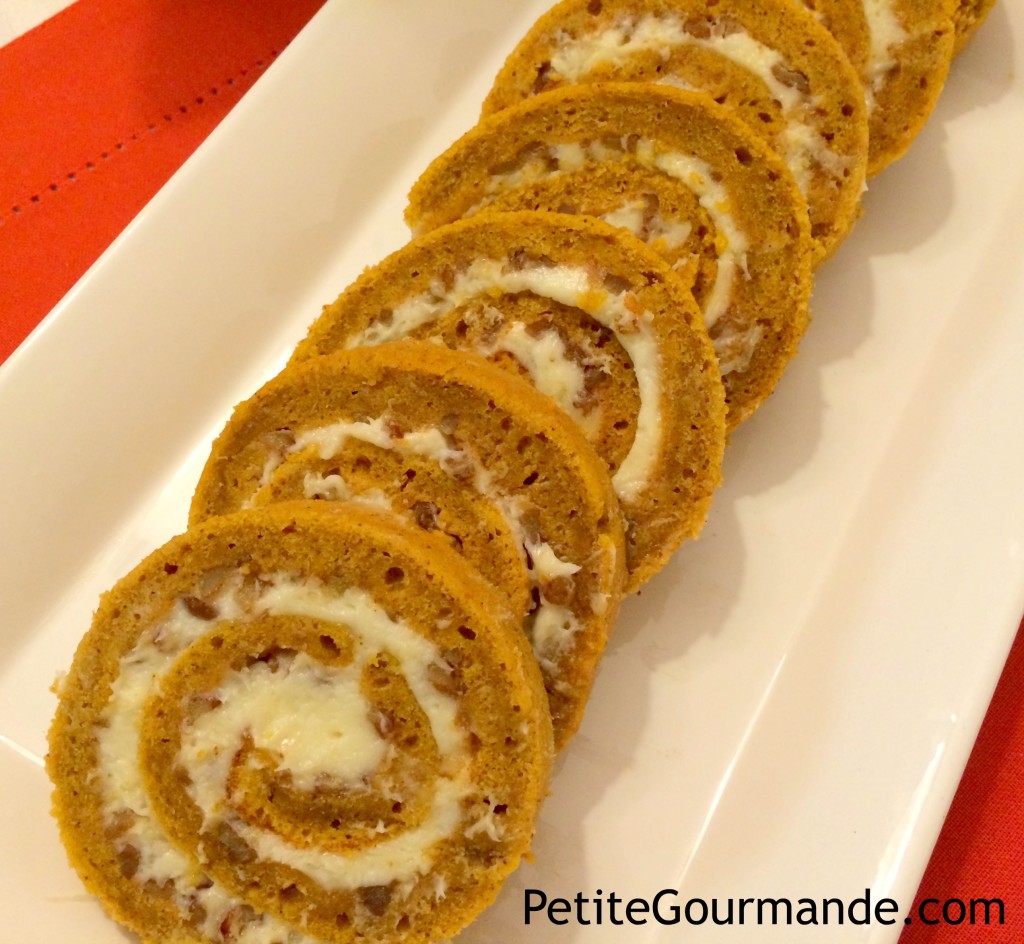 Directions
1. Preheat oven to 350°.
2. Great a 16 x 12 inch nonstick jelly roll pan and dust with flour. Set aside.
3. In a medium mixing bowl beat eggs, sugar, pumpkin, and orange extract with electric mixer until smooth.
4. In a separate bowl sift the flour, baking powder, salt, ginger, cinnamon, and pumpkin pie spice. Slowly add the dry ingredient mixture into the wet and mix until well combined and smooth.
5. Pour the batter into the jelly roll man and level with spatula. Sprinkle with chopped nuts.
6. Bake for 15 minutes or until toothpick comes out clean when inserted. Let cake stand until cool.
7. Dust a large, clean dish towel with confectioners sugar and carefully invert cake onto towel.
8. Gently roll cake into a log and chill in refrigerator for 30 minutes.
9. Make the filling by combining cream cheese, confectioners sugar, and butter with electric mixer and beat until smooth.
10. Remove cake from refrigerator and carefully unroll. Spread filling evenly onto cake. Re-roll cake into log shape and refrigerate.
11. When ready to serve, cut into wheels and dust with a little more confectioners sugar.
Happy Thanksgiving!
The Petite Gourmande
© 2017 by Ruth Barnes, all rights reserved












by