Seafood Paella

Paella has its origins in Valencia, Spain, where it was made with rice, vegetables, and a protein such as chicken or seafood. This is one of my favorites, it's perfect for a warm spring night with a large family or a lot of friends. There are many variations for this wonderful dish. Mine uses short-grain rice with vegetables, shellfish, chorizo sausage, and saffron. Paella is traditionally served family style.
Serves 6 to 8.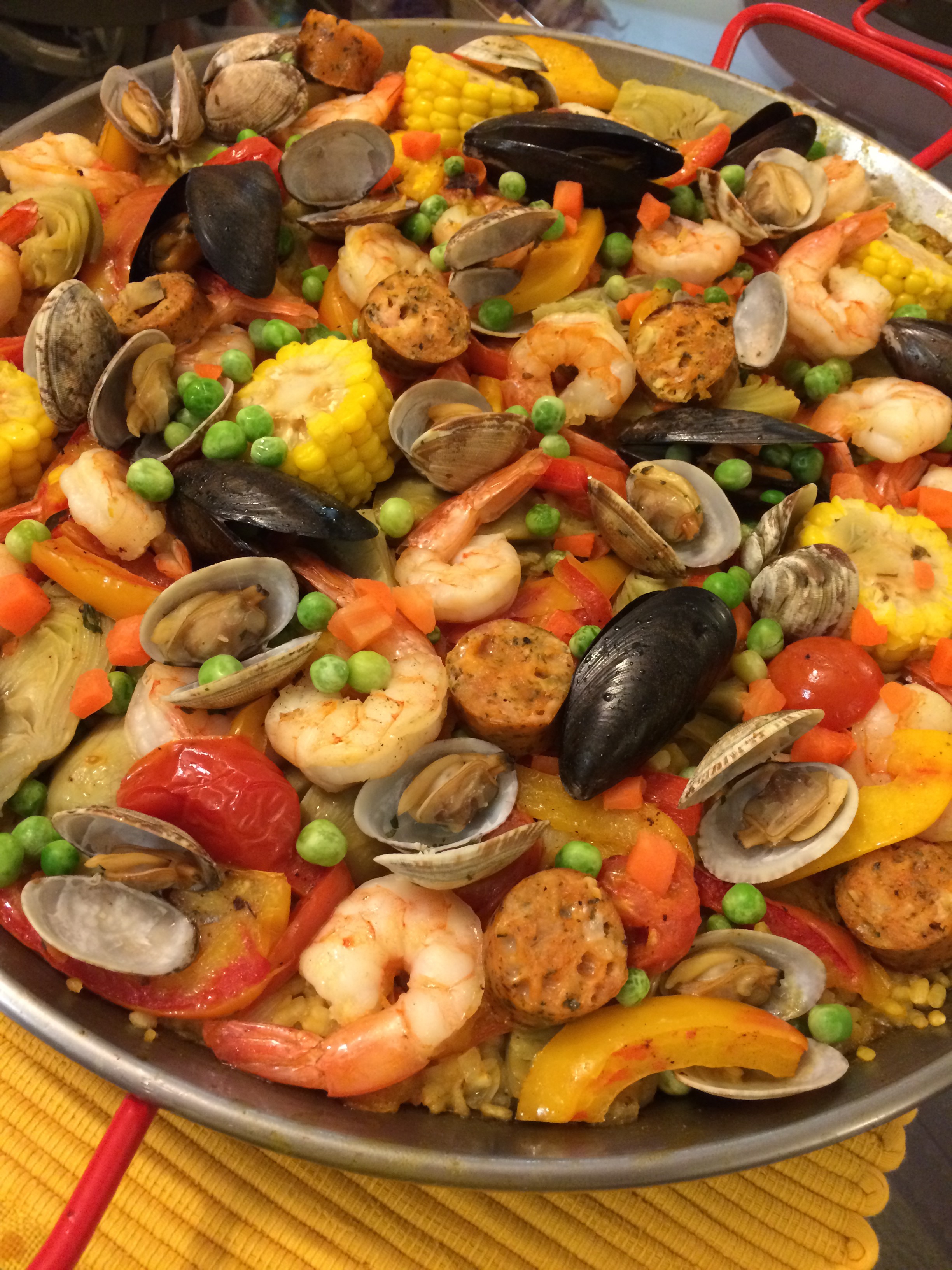 Ingredients:
–   12 jumbo shrimp, peeled and deveined
–   2 pounds mussels, scrubbed and with beards removed
–   2 pounds medium clams, washed
–   1 pound chorizo sausage cut into ½ inch rings
–   2 cups short grain rice (bomba or arborio)
–   2 pinches of saffron
–    1 16 ounce bag frozen peas and carrots
–   1 large yellow onion, chopped
–   4 corn cobs carefully cut into quarters (optional)
–   4 garlic cloves, chopped
–   2 red bell pepper, deseeded and cut into strips
–   4 cups seafood or low sodium chicken stock
–   1 box mixed baby heirloom tomatoes, cut into halves
–  4 tablespoons olive oil
–   salt and pepper to taste
Directions:
1.  Heat olive oil in large paella pan on medium heat and sauté onion, pepper, and garlic until onion and pepper are tender.
2.  With a slotted spoon, transfer the vegetables to a plate.
3. In same pan, add olive oil if needed and saute chorizo and tomatoes for 2-3 minutes. Do not remove from pan.
4.  Add the garlic, onion, pepper strips back into the pan.
5.  Add the stock, rice, peas and carrots, saffron, salt and pepper to the pan and bring to a boil.
6.  Lower heat, cover, and cook for 20 minutes.
7.  Place shrimps, mussels, clams, and corn on top of rice mixture and cook for additional 10 minutes.
8.  Discard mussels and clams which have not opened.
9.  Place the rice mixture on a serving platter with seafood on top.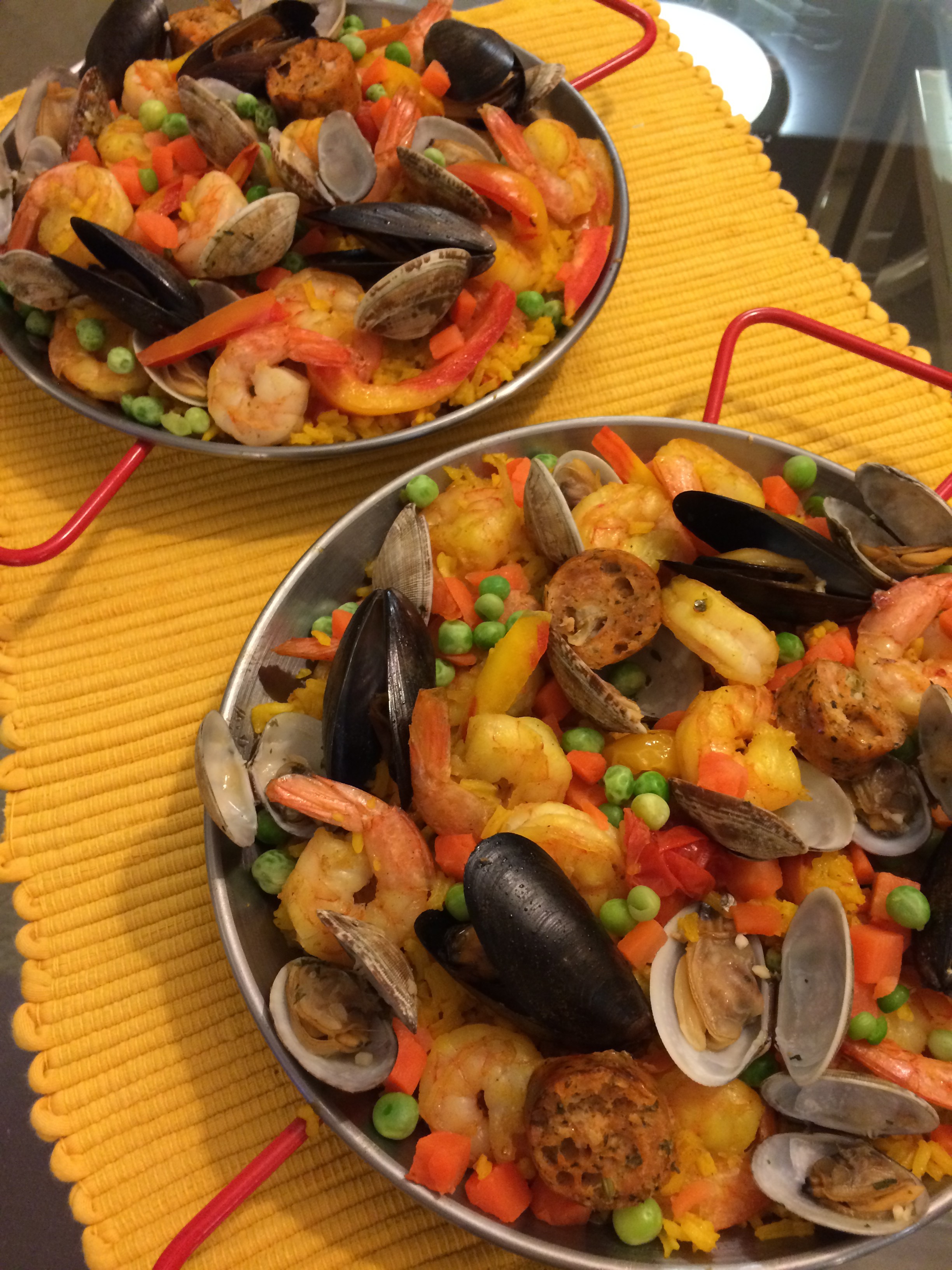 © 2017 by Ruth Barnes, all rights reserved












by