Spicy Carrot Soup with Ginger

M'rrq del Chijou
This bright and colorful soup has a light kick of ginger and cinnamon. If you have extra carrots, this is a great way to put them to use and get another serving of vegetables.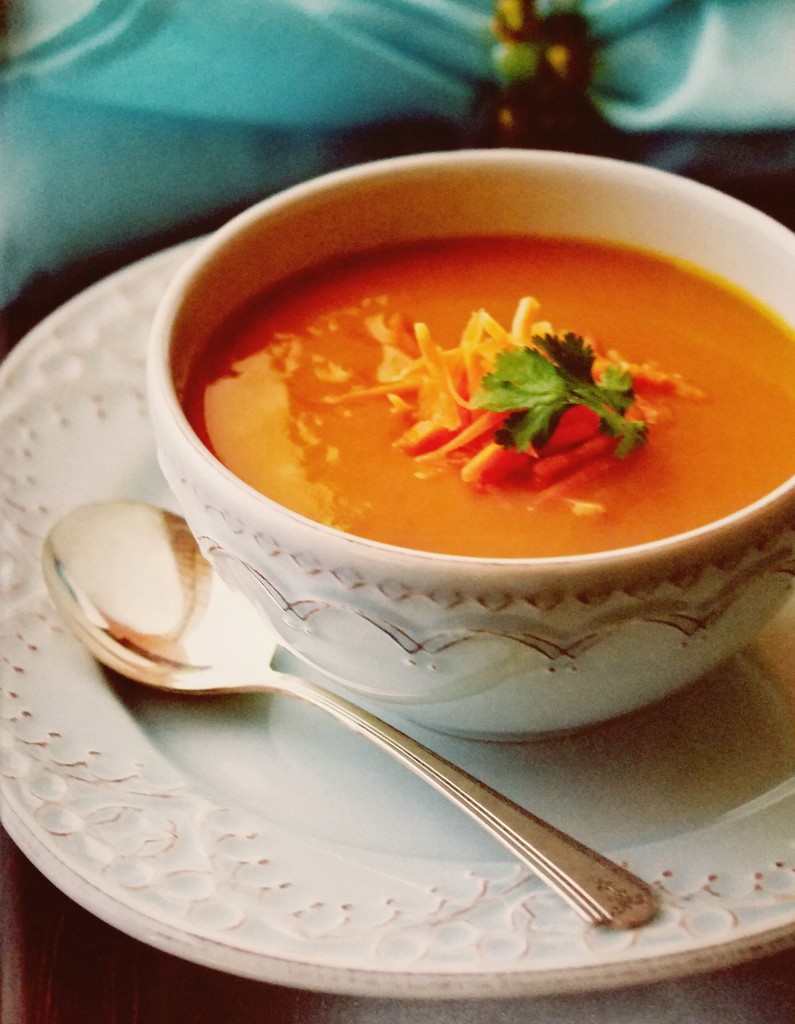 Serves 4 to 6
Ingredients
o   2 tablespoons olive oil
o   3 medium shallots, chopped
o   3 cloves garlic, chopped
o   1 teaspoon ground cumin
o   1 teaspoon sweet paprika
o   1 teaspoon ground ginger
o   ½ teaspoon cinnamon
o   ½ teaspoon turmeric
o   2 pounds carrots, peeled and cut into quarters, plus extra carrots, shredded, for garnish
o   6 cups low-sodium chicken stock or broth
o   1 teaspoon salt
o   ½ teaspoon pepper
o   ½ bunch cilantro, chopped, for garnish
Directions
1.       In a large saucepan, heat the olive oil on medium heat and sauté the shallots and garlic for 5 minutes or until soft and translucent.
2.       Add the cumin, paprika, ginger, cinnamon, turmeric, carrots, stock, salt, and pepper and bring to a boil.
3.       Lower the heat and simmer, covered, for 30 minutes.
4.       Remove the pan from the heat and allow the soup to cool, to avoid hot liquid spurting from the blender.
5.       Puree the mixture in a covered blender, in small batches, on low.
6.       Reheat the soup, place in serving bowls, and garnish with cilantro and shredded carrots.
Happy cooking!
The Petite Gourmande
© 2018 by Ruth Barnes, all rights reserved












by