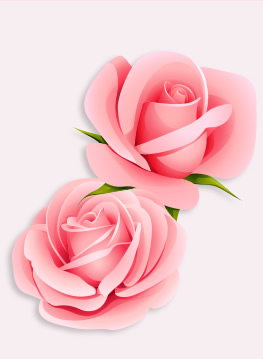 Recipes
Take a journey and experience exotic dishes that span the globe, but are easy enough to prepare for everyday meals. I'm so excited to offer you a delicious array of recipes that range from main courses and salads to beverages and desserts. Some of my recipes come from family traditions and some are my unique spin on classic favorites, but all will deliver the flavors of Morocco, France, Lebanon, and Israel from my kitchen to yours.
Three of my favorite recipes can be found below, and you can find even more recipes by clicking here.
Chocolate Baklava
Chocolate Baklava with Hazelnuts, Orange Blossom Water and Honey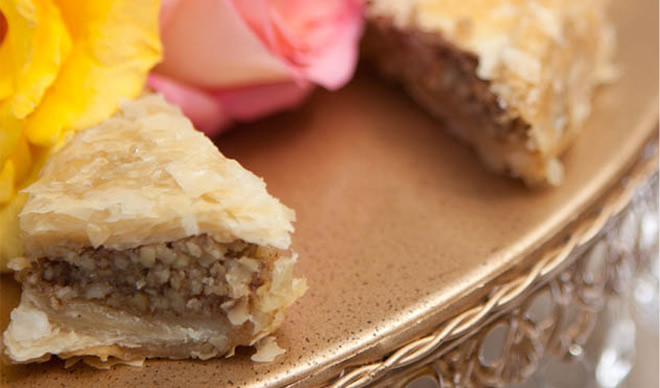 For Nut Filling:
• 1 lb. unsalted and roasted hazelnuts, chopped
• 1 lb. semi sweet mini chocolate chips
• 1 tbsp. orange blossom water
• 2/3 cup granulated sugar
• ½ cup ground hazelnuts (for garnish) Clarifying Butter:
• 1 lb. unsalted butter
• In a saucepan, melt the butter on low heat, until it begins to boil, skim the foam and remove from heat.
For Phyllo Dough:

• 24 sheets Phyllo dough
• 3" pastry brush
• kitchen towel
• 9" by 14" baking dish
For Syrup:
• ¾ cup water
• 1 cup sugar
• 1 cup honey
• Juice of ½ lemon
• 2 tbsp. orange blossom water 1.
Combine hazelnuts, orange blossom water, and sugar and put in a food processor, chop coarsely add in chocolate, mix and set aside. 2. Unwrap the phyllo dough and place it on a flat surface. Cover it with a clean kitchen towel to prevent the phyllo dough from drying out.
---
Lamb and Vegetable Kebabs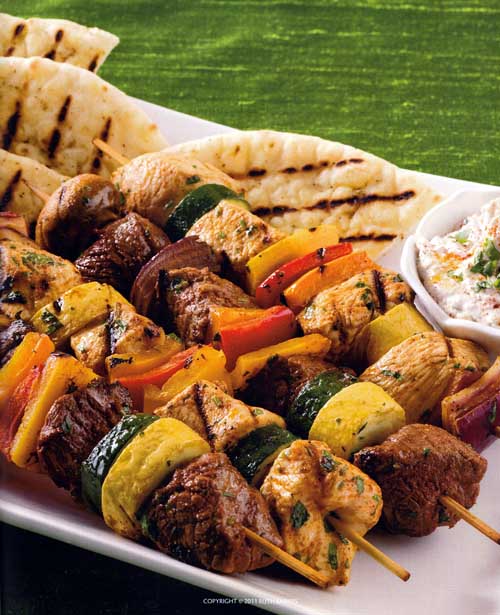 Lamb and Vegetable kebabs
(Kebab del Kebsch ul Chudra)
Lamb has a reputation for being a celebrations-only meat,
but the simple preparation here is perfect for a backyard barbecue or potluck meal in the park.  Like other kinds of Moroccan kebabs, they are enhanced by hummus, harissa, and tahini served alongside.
Serves 4 to 6
• 2 pounds boneless leg of lamb or beef, cut into 1 1/2-inch cubes
• 4 cloves garlic, minced
• 2 yellow squash
• 1/2 bunch parsley, chopped (about 1/2 cup)
• 2 zucchini
• 1/2 bunch cilantro, chopped (about 1/2 cup)
• 1 teaspoon ground cumin
• 1/4 cup extra-virgin olive oil
• 1 teaspoon paprika
• 1 medium white onion, cut in large wedges
• 1 yellow bell pepper, seeded and cubed
• 1 tablespoon ground allspice or baharat, if available
• 1 orange bell pepper, cubed
• Kosher salt and freshly ground black pepper
• 1 red bell pepper, cubed
• 1 package pita bread or Moroccan bread with za'atar
• Hummus, for serving
• Tahini sauce, for serving
1. Preheat a grill on medium heat.  If using wooden skewers, soak in water for 1 hour to keep them from burning on the grill.
2. In a large bowl, toss the lamb with the parsley, cilantro, garlic, allspice, olive oil, cumin, and paprika, and season with salt and pepper. Cover and marinate for 30 minutes in the refrigerator.  Thread cubes of lamb onto skewers and alternate with vegetables, using 4 cubes of meat per skewer.
3. Brush the grill with olive oil and cook for 4 to 6 minutes on each side, turning skewers over to grill evenly, until the lamb is cooked through. Remove the skewers and set aside, covered to keep warm.
4. Brush the pita bread with the remaining olive oil and sprinkle with za'atar seasoning. Grill the pita on both sides, until toasted with light grill marks, then slice into quarters and serve alongside the skewers with the hummus and tahini.
---
Carrot and Orange Salad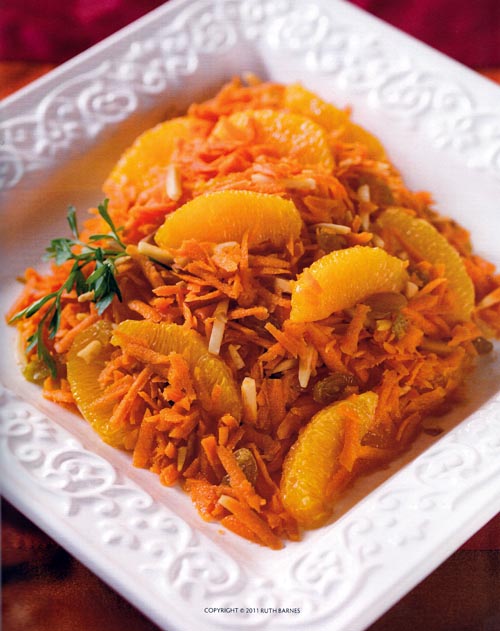 Carrot and Orange Salad
(Salada del Cheejou ma'l Lim)
This sweet side could pass as a dessert, and makes an excellent
complement to a rich main course.  The orange flower water brings out floral notes in the carrots and almonds for a memorable combination.
Serves 4 to 6
• 8 carrots, peeled and grated
• 4 navel oranges, peeled and cut into segments
• 1/4 cup golden raisins
• 1/2 cup freshly squeezed orange juice
• 3 tablespoons orange flower water
• Juice of 1/2 lemon
• 1/2 teaspoon granulated sugar (optional)
• 1/2 cup slivered almonds, toasted, for garnish
1. Preheat oven to 350F
2. Toast the almonds on a baking tray for about 7 minutes, or until they are golden.
3. In a mixing bowl cmbine the carrots, oranges, and golden raisins. Whisk together the orange juice, orange flower water, lemon juice, and sugar, if using.  Toss the dressing with the salad to thoroughly combine, and chill for at least 1 hour.
4. Sprinkle with the slivered almonds just before serving.
Copyright © Ruth Barnes